How to be confident with your Freelance Writing.
You've dreamed all your life you want to be a writer.
From those poems you wrote in high school to that unfinished book you've been writing, this journey lead you to freelance writing. This is a great way to flex those writing skills and create a business around it!
But, then comes the doubt and fear.
What if you're not good enough to be a paid writer?
What if businesses won't hire you because you aren't a great writer?
Doubt and fear play in everyone's mind when they start something new. You are already telling yourself you're going to fail, so why even start?
This happens to me a lot when I want to lose weight or try a new writing skill (like case study writing). Those internal voices sometimes win, but I want to tell you right now, don't let that happen to you.
Gaining confidence in your writing takes time and external reinforcements. You also need common practice to get better. What do they say? It takes 28 days or something to build a habit?
Having confidence when you write is the same process. Let's go over some freelance writing hacks that you can start using today so that by 28 days later, you will have the confidence to get out there and land some freelance writing jobs!
How to be confident with your Freelance Writing.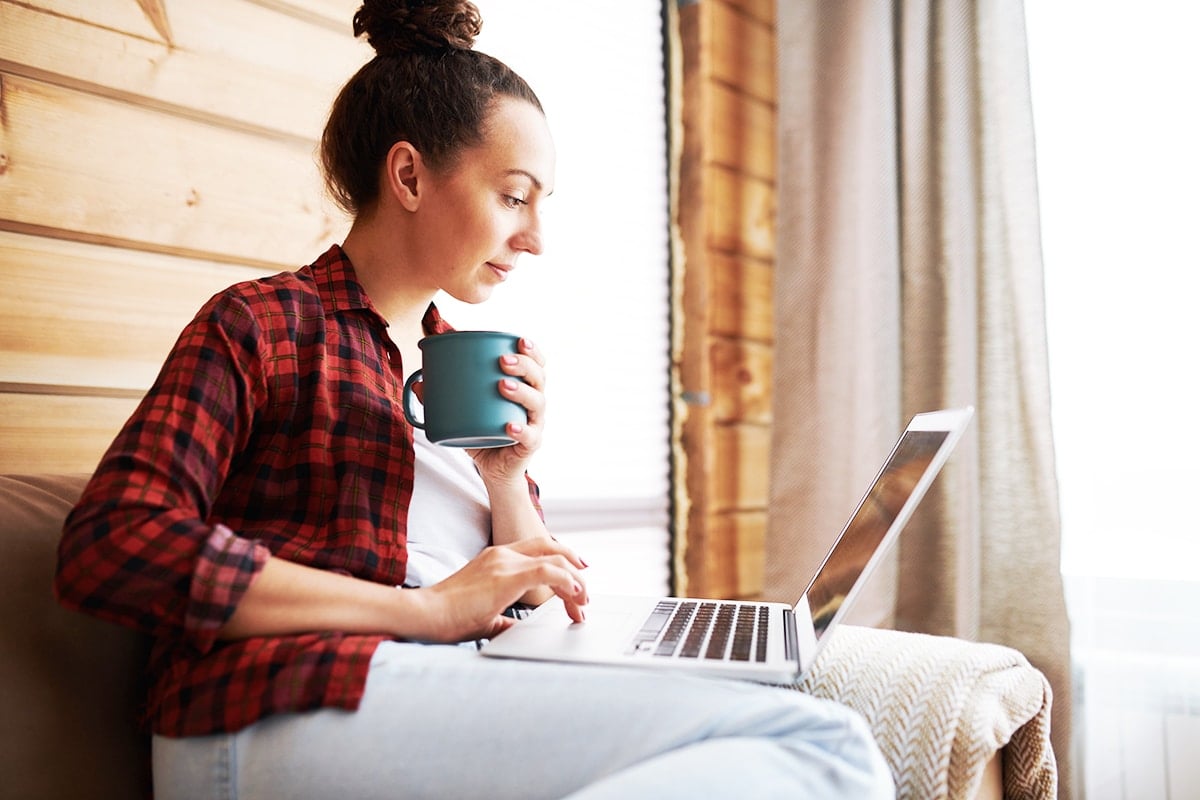 If you are a brand new writer, being confident with your writing should be a writing goal. You can frame your goal like, "every day I will write 500 words," or " every week I will write one blog post" or "every day I will read something to improve my writing skills."
When you write down your goals and share them with someone, it becomes real, and you become accountable. I have a vision board next to my office desk, and I look at it every morning when I sit down to work.
On my vision board, I have business goals, family/home goals and personal goals. It's on my wall for everyone to see. This makes my vision board real, and now I am accountable for improving my life and business.
So, to begin these writing hacks as a freelance writer, make it a goal and then incorporate these hacks to accomplish your big writing goal. Here is how to be confident with your Freelance Writing.
1. Fake It Until You Make It
Look –
I've had success by faking it until I made it as a freelance writer. This immediately made me confident online.
Later on, after I picked up a few writing jobs, I mentioned to one of my clients that I recently started freelance writing and enjoyed working with this client.
My client was shocked. He assumed I had been freelance writing for years.
This is what I mean by "faking it until you make it." When you show yourself as confident online, no one will doubt your writing ability (even if you doubt them yourself).
So, how do you fake something you've never done?
Follow Other Successful Freelance Writers
When I first started freelance writing, I found the "top" freelance writers during that time and followed them. I looked at their writer websites and where they were writing.
I looked at what writing niche they were in and what companies they wrote for.
Doing this helped me figure out some sort of idea of what I wanted to write about and where I could get started (i.e. guest posting).
Guest Post
You need to go "out there" to look like you've been doing this for a while.
Guest posting is the perfect way to do this. If you land three or four guest posts, these can help grow your reach, and different people will be reading your content on different guest posting sites.
This can lead to some sweet writing gigs for you!
So how to find guest posting blogs? You go to Google and type in your niche + "write for us" or "guest post" or "contributor" to find places to guest post.
One thing to know is that if that blog asks you to PAY to guest post, don't! There is no need to pay to guest post.
With this freelance writing hack, you really need to optimize your pitch for these guest posts. Make sure you first read the guidelines to pitch to these places.
Some will want the complete draft while others just want samples of your writing or a headline of your guest post idea.
If you are pitching to multiple sites, keep track of which sites and which blog post ideas you pitch so that when one says okay, you know what to write.
You don't know how many times I will pitch to just a few guest posting sites and write down my ideas instead of using Evernote or some digital tool and completely lose that sheet of paper!
Have More Than One Portfolio
You want to be online, so guest posting gets you all over the place, and the other way is to have more than one portfolio place to share your writing.
What do I mean by that?
First, you need a writer website with a portfolio section. I have that on my site.
From there, you can also put your writing samples on LinkedIn, Medium and Contena.
Here is what my Contena writing portfolio looks like:
The more portfolios you have, the better chance that someone will see your writing and hire you. You might think if you can just create three writing samples and put all the same writing samples on these places, but that's not the best way.
Having duplicate content can hurt your reach online, and Google doesn't like that. While some places you can share the same article to different portfolio sites (Contently is a place you can re-share your samples), I would create unique writing samples for the ones I mentioned in this post.
Ready to talk goals? Send me an email and we can get started on discussing your marketing strategy!